Self Adhesive Paper Tapes
If water activated adhesive is not appropriate in terms of application why not use a self-adhesive paper tape?
Self-adhesive paper is available in kraft (brown) and bleached kraft (white). Both substrates are easily printable in small run lengths with fast delivery times. We have also introduced a reinforced paper sticky tape to the UK market. This product has an exceptionally aggressive adhesive and the glass fibre reinforcement makes for a strong seal. The tensile strength and adhesive grab compare favourably with X weave filament tape.
For more information, please download out handy flyer here.
Self-adhesive paper tape has the added advantage of being dispensable using standard tape hand-guns for ease of use. Standard coils are 48mm x 50m with a similar OD to a normal roll of packaging tape. Other widths, 25mm, 38mm & 75mm and lengths up to 500m are also available from Windmill stock paper along with both brown & white reinforced paper for heavy packages and export work.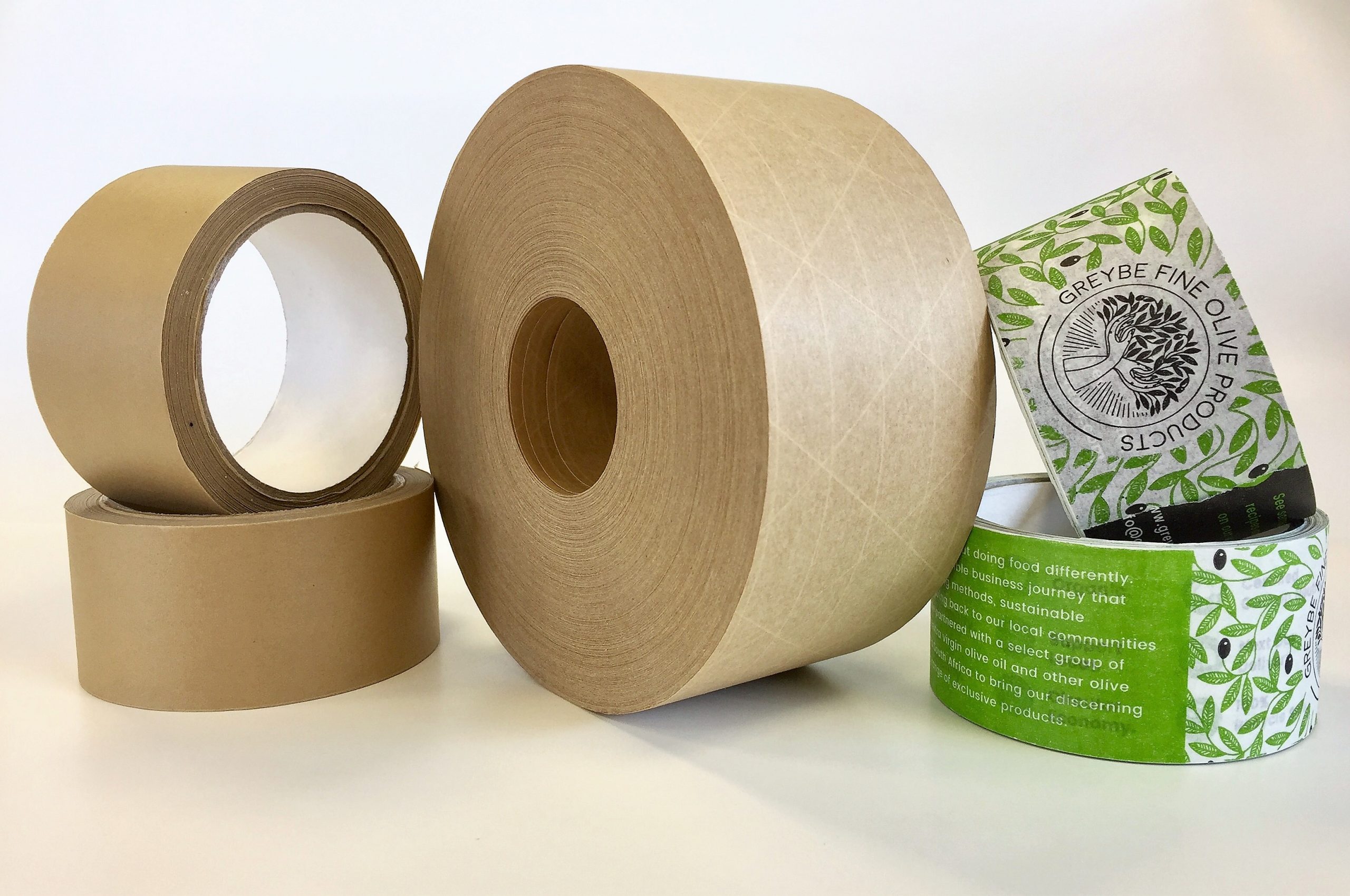 The convenience of self adhesive films but far kinder to the the environment