Whiskey/Spirit Labels
Of all the sectors we operate in it's in fine quality spirit labels where we are growing fastest and where we have invested the most both in terms of time and energy but also range and embellishments. We now boast and whole host of embellishment options to provide the very highest quality labels and label aesthetics. We can foil, emboss and apply varied spot and raised tactile varnishes which when used in combination can create truly dazzling labels.
Using HP Indigos invisible ink we are able to print custom duty stamps in a single pass during the initial printing process saving money on plates and costly UV readable varnishes and with our new re-registration capabilities we are able to provided double sided labels so that for clear spirits a different label can be observed as you look through the liquid to the one on the front.
Why not take some time to take a look at our Label Applicators to take the stress and hassle of applying them to your whisky and spirit bottles.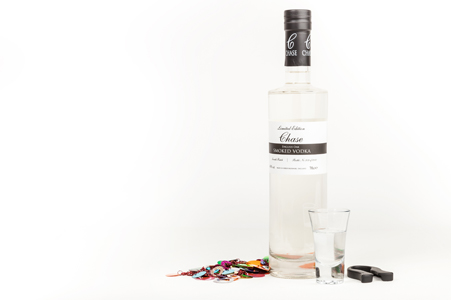 Rustic papers and digital print help us to create outstanding labels