Cosmetic & Toiletry Labels
Let Windmill Labels work with you to produce the perfect custom cosmetic labels for your products. We have years of experience in designing and manufacturing labels for cosmetics jars, so whether you need labels printed for lip balms, foundations, primers, or any other type of cosmetic product, we can do it. The chances that we have the particular combination of shapes and sizes of label cutting dies that you need for your cosmetic containers already in stock are high. If, for some reason, we do not have a particular shape and size of die that you need on hand, we would be happy to produce custom cosmetic product labels for your specific requirements.
What's more, our cosmetic label printing advantages are numerous. Our labels are as durable as they are attractive. Our waterproof cosmetic labels withstand exposure to oils and moisture, and won't wrinkle or tear with normal use. They are also easy to apply and stay in place. Whether you are in need of makeup labels or toiletry labels, Windmill can give your cosmetics containers a professional finish that will help you sell more of your cosmetic products.
Please give our sales team a call today to chat though your requirements and request a unique sample pack to illustrate our printing capabilities.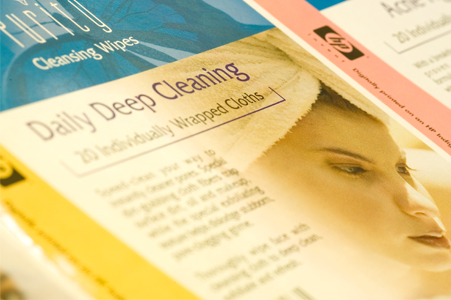 We print a wide selection of labels suitable for perfumes and fragrance bottles