Papermill Distillery
With any premium Gin, the labelling, along with the bottle is a key element in creating an exclusive look and feel.
Papermill Distillery were keen on achieving just that and came up with a stylish look for their labels and wanted to utilise a number of embellishments to enhance the overall label appearance. Working with the original design key areas were to be embossed with a high build gloss varnish on others.
In order to further enhance the embossed elements a very fine tint was used for shading. Ultimately the labels looked fantastic, we hope you'd agree.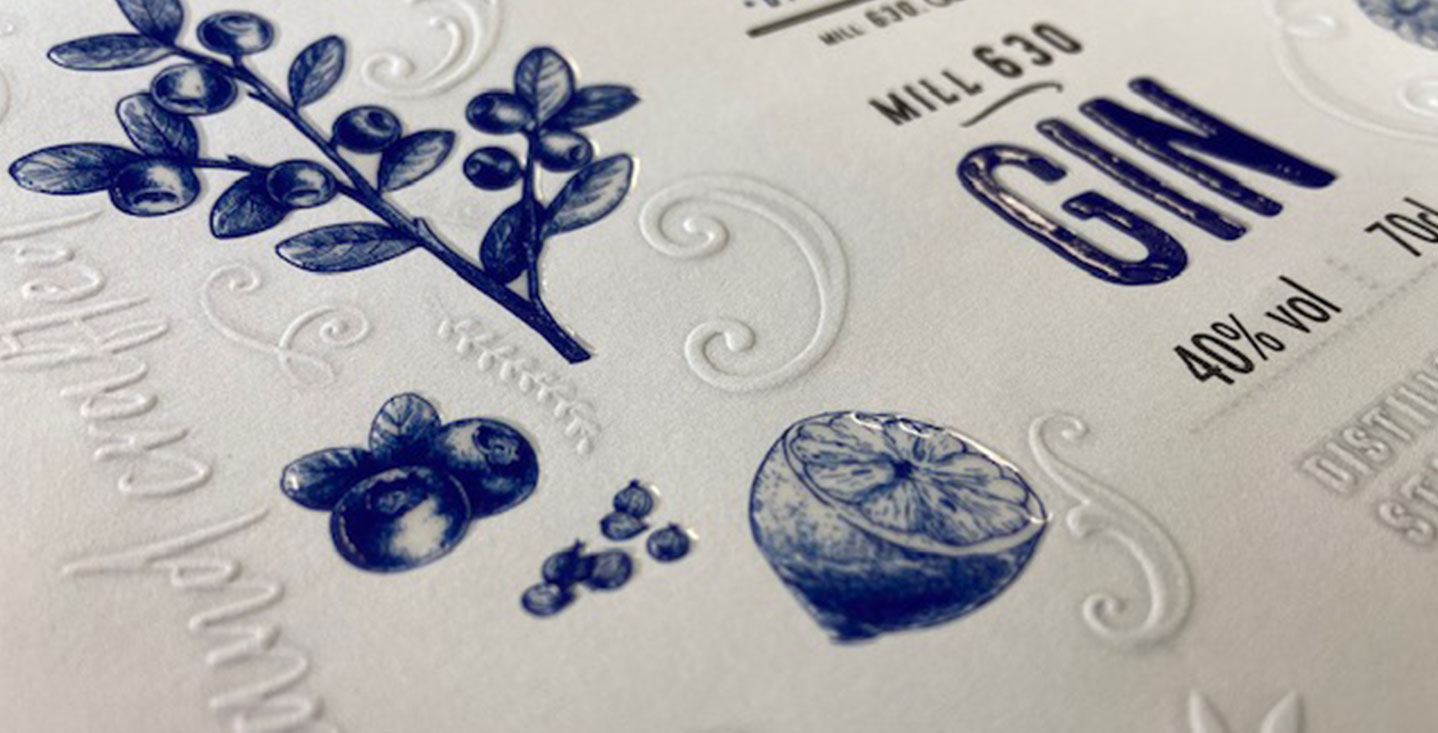 The Conclusion:
Everyone was happy with a truly stunning design and job done in terms of creating that exclusive look.
Share This Story, Choose Your Platform!