New Tactile Sandpaper Varnish
We recognise innovation is key to our growth and our recent investment in a new Digicon series 3 finishing press with screenprinting, turnbar and multiple varnish stations was designed to underpin this strategy. One area of label design we see as important to clients is the finish and surface texture of the label.
In keeping with that belief we have recently launched our new "sandpaper" varnish finish. Giving the label a rough textured finish the new sandpaper varnish is particularly targeted but not exclusive to the brewery sector. Label design is critical to allow our brewery clients to differentiate their products and the new sandpaper varnish really helps the label and therefore the can or bottle to stand out in an already crowded market place. In order to achieve the desired finished we have had to invest in open cell anilox rollers allowing a significant increase in the amount of varnish applied to the labels surface and resulting in a noticeably rougher texture to the label. Should you be interested in receiving samples please contact our sales team at sales@windmilltapes.co.uk .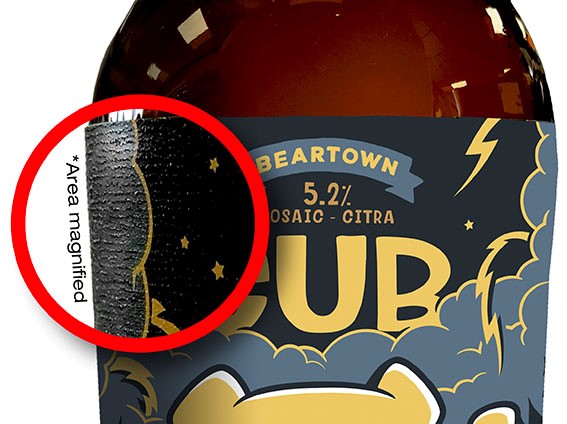 Share This Story, Choose Your Platform!