Windmill's New Laminate Collection
Welcome to Windmill's new laminate collection.
Windmill are delighted to offer a new and exciting range of laminate films offering luxurious and innovative finishes to enhance your labels and promote your brand. From the multi-sensual Karess soft touch to the holografik streams of light film, we hope to inspire you to think differently and seek new and innovative design options for your labels.
Offering sensual and visual embellishments in a cost-effective way, Windmill hope to help you to grow your business and underpin the premium elements of your brand with simply fantastic labels.
All laminates are over printable and allow us to add further embellishments such as foil, high build gloss varnish for contrast and embossing so the design options are almost limitless and guarantee truly stunning labels which will leave your clients admiring the look and feel of your products.
Samples of the range are available on request and should you wish to discuss design options further please contact our sales team on 0161 428 1617 or sales@windmilltapes.co.uk .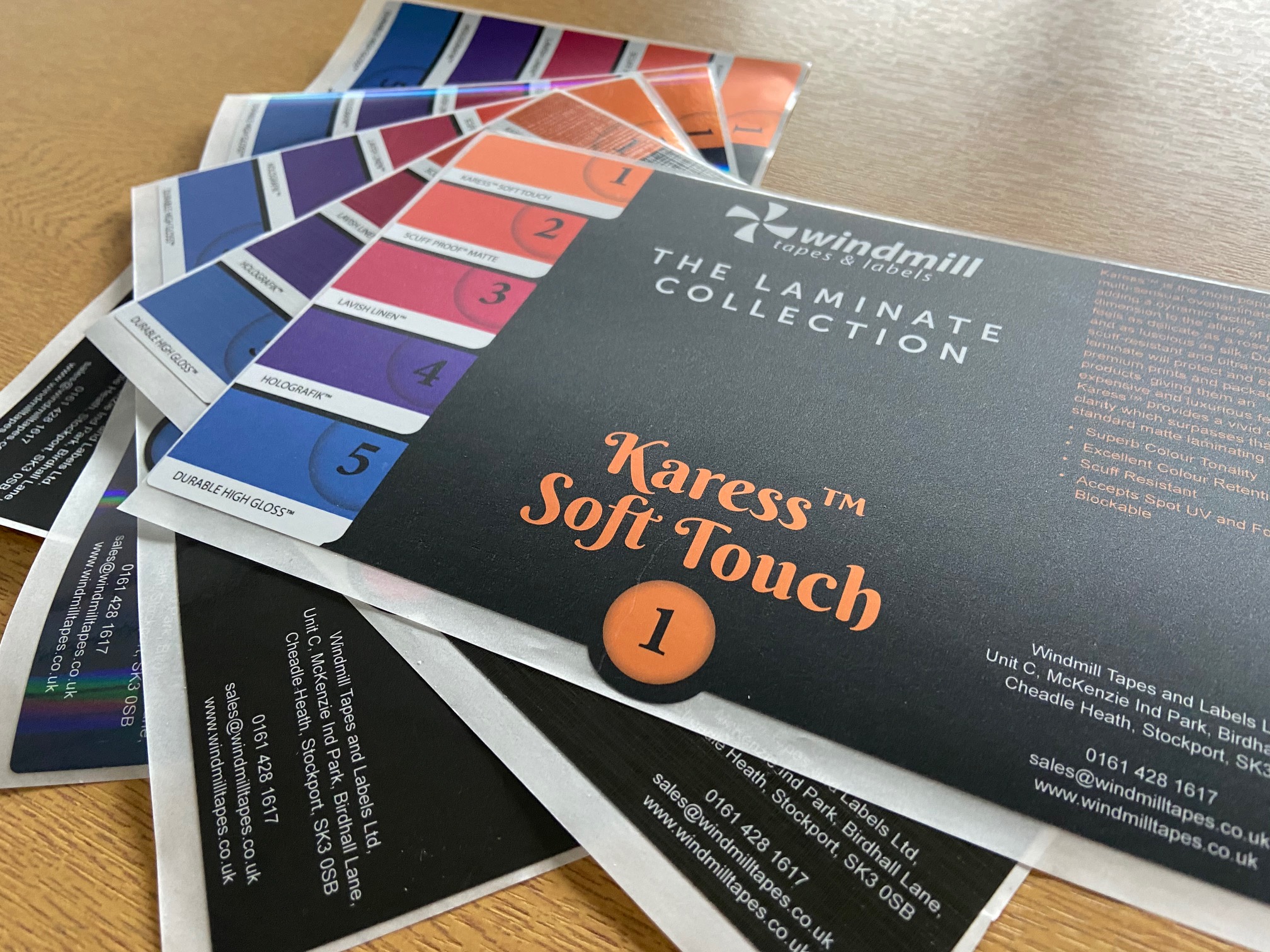 Share This Story, Choose Your Platform!